Join us on Zoom for Exercise
You must be a member of the center.
We would love to have you join our fitness groups through Zoom. You must be a current member of the Bozeman Senior Center ($20.00 a year) and the fitness fee is $10.00 a month. Please e-mail the instructor of your choice(s) to find out how to join a class: If you need technical assistance to get on Zoom, please call the Bozeman Senior Center at 586-2421. A volunteer will call you and try to assist you over the phone.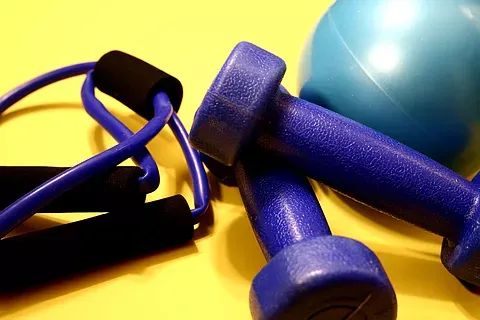 Strong People with Susie Becker
(Monday, Wendesday, Friday - 08:30 am)
Prevent bone loss and increase bone density and muscle mass. Weight training program in which participants start at their own level with the use of hand and leg weight. Class incorporates stretching. ALL are welcome! A second Strong Peoples class is coming in January Monday, Wendesday, Friday at 10:30. Start date will be announced.
Email: susieb@localnet.com
Aerobics with Rina Donaldson
(Monday, Wendesday, Friday - 09:30 am)
35 minutes of aerobics (you'll get your heart rate up), followed by 10 minutes of strengthening using weights, and 15 minutes of stretching. Physicians recommend 150 minutes of aerobic activity weekly to maintain health.
Email: rinadonaldson@hotmail.com
Yoga and Balance with Melanie Simmerman
(Monday, Wendesday - 01:00 pm)
Yoga is based on classic Hatha Yoga poses and appropriate for all levels. Focus is on physical, mental and spiritual balance as we practice poses that challenge and enhance posture and balance, strength and flexibility. Balance focuses on strength and flexibility to gain and improve good posture and balance.
Email: jennylind50@yahoo.com
Sun Tai Chi with Pat Holm
(Tuesday - 11:00 am)
Designed to relieve arthritic discomfort and achieve greater mobility and balance through the slow, gentle movement of all joints and muscles. Improves balance, coordination, concentration. It is moderately aerobic. Recommended to gain and maintain good health.
Email: holmrp@yahoo.com
Ball with Priscilla Flesch-Birtic
(Tuesday, Thursday - 09:30 am)
Fun class that emphasizes core strength, balance and upper body strength. Use of large ball.
Email: pfbroadrunner@yahoo.com
Equipment can be checked out from the Senior Center. Let the instructor know you need weights or a ball and a time will be scheduled for you to pick up said equipment.