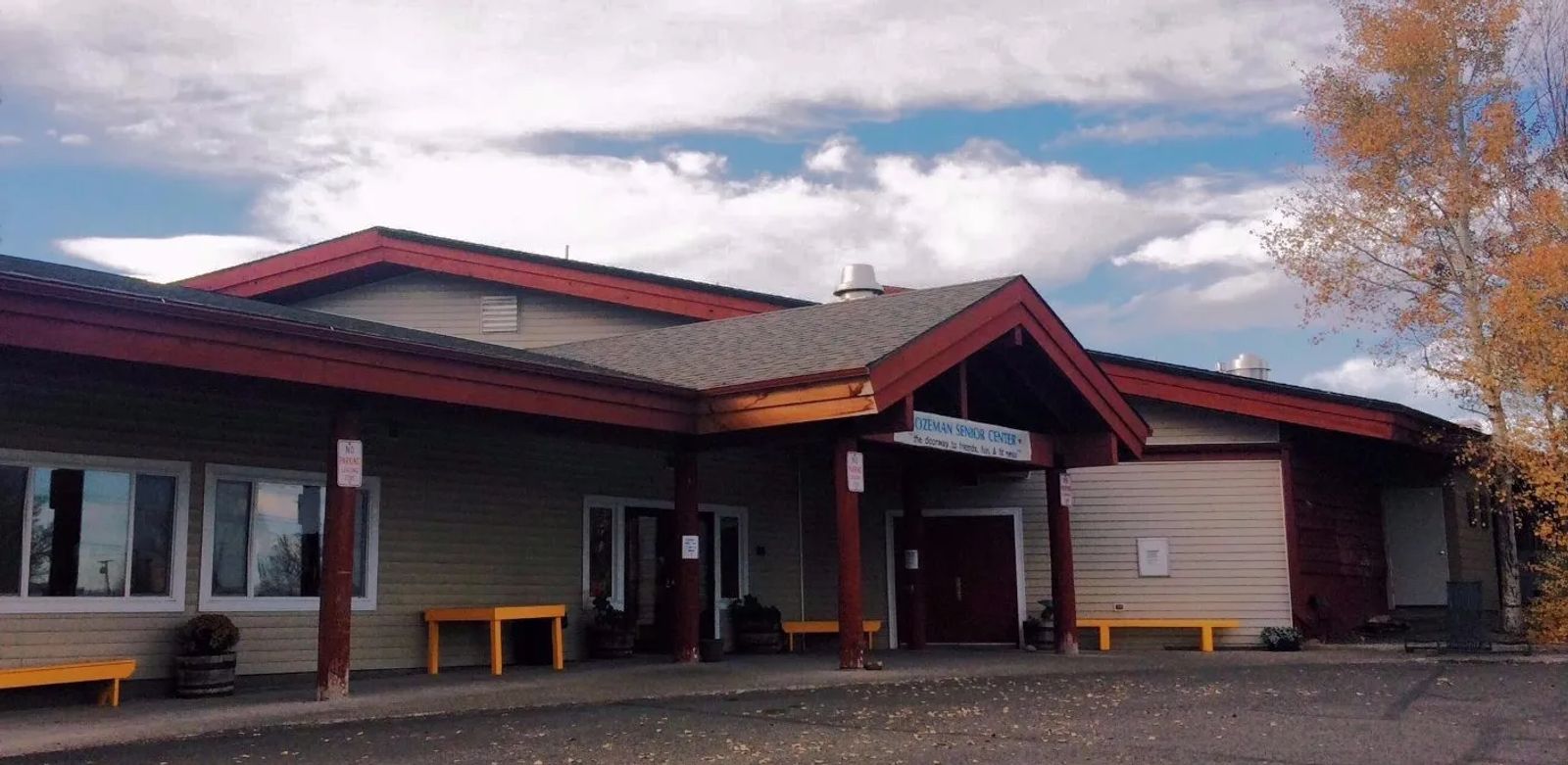 The Bozeman Senior Center is the place to be in '23.
We have a new Chef as of June 1st. Her name is Amy and she comes with years of experience baking and cooking at the Western.
She also has a food truck called 'Everything Nice" She caters and has her truck at numerous events around town.
Be sure to come to the center for lunch and have a mouth watering experience.
We have a new cook and new menu and we hope you will come and have lunch with us.
It is the best deal in town, a suggested donation of $5.00 if you are 60 and older.
We are adding new fitness classes. Forgo the big crowds and workout with instructors who are trained to work with people 50 and over.
We have a great equipment room with treadmills and bikes. Another best deal in town, only $10.00 a month gets you all the fitness classes and the workout room.
You must be a member of the center for the fitness classes and workout room. The cost is $20.00 a year.'
Attention Woodworkers: We have a fabulous wood shop with all kinds of equipment and tools. You need to be a current member of the center and pay on $5.00 a year to use the workshop.
This a great place to come and meet people and have fun, don't forget we have bingo and all kinds of card games.
Announcements
We have lots of activities in May.
Be sure to read the calendars to see what is going on at the center and look at our menu.
Happy Spring!
We have lots of things going on at the center.
Be sure to come and have lunch and/or partake in activities!
Happy New Year!
We are looking forward to a fun and healthy year.
The best way to have fun and stay healthy is to come to the Bozeman Senior Center.
Just check out our calendars!
Memberships for 2023 are due starting in January.
The center will be closed January 2nd and January 16th.
The Bozeman Senior Center is now serving meals Monday through Friday.
Please look at the menu and see what days you would like to join us for lunch. Please remember to call by 1:00pm the day before to make your lunch reservation.
Second Hand Rose is open!
Monday through Friday from 9:00am until 3:00pm.
Welcome back!
We are open with a mask recommendation in place for all members and visitors.
Join us for lunch
Lunch is being served each weekday. Please call the center and let us know what days you wish to join us. Please let us know no later than 1:00 p.m. the previous day that you wish to join us. You can pay with a check or cash (exact change appreciated).
Exercise is now available.
Our instructors lead classes and you can follow and see your fellow exercise partners.
For info on what exactly is offered in these classes and how to attend, please click on the "Programs" button at the top of this screen and click on exercise.
We will be adding classes as the year goes on. You must be a member of the Bozeman Senior Center and the cost is $20.00 a year. Then there is a $10.00 a month exercise fee.
Please call the Bozeman Senior Center at 586-2421 to get a membership form.
Senior Center Trips
Information on trips is available in the Bozeman Senior Center lobby.
About the Bozeman Senior Center
The selection of programs and services we offer attract clientele from all over the greater Bozeman area. Some of these include: meals served daily in a dining space that accommodate 300 people, Meals-on-Wheels, a wood shop, a thrift store run by volunteers...